Grayshott's much-loved Nepalese restaurant The Gurkha Durbar has announced "with great sadness" it is to close this April.
Declaring it the "end of an era", the restaurant confirmed in a message to its many loyal customers that its landlord had "declined our request to renew the lease", which it added expires at the end of April.
The restaurant's statement continued: "We told our staff earlier this evening. And now, you, our treasured friends of The Gurkha Durbar.
"We aim to continue preparing our Nepalese dishes and entice you to come and gorge on your favourites. There's a couple of planned events but we'd love to see you any day!
"Thank you for your support over the last 17 years."
The Gurkha Durbar was opened in 2005 by retired British Army officer Major Mani Rai and his wife Sudha, and has since become an integral part of the Grayshott community, raising huge sums for charities both local and international – including £6,500 for the Nepal Earthquake Appeal.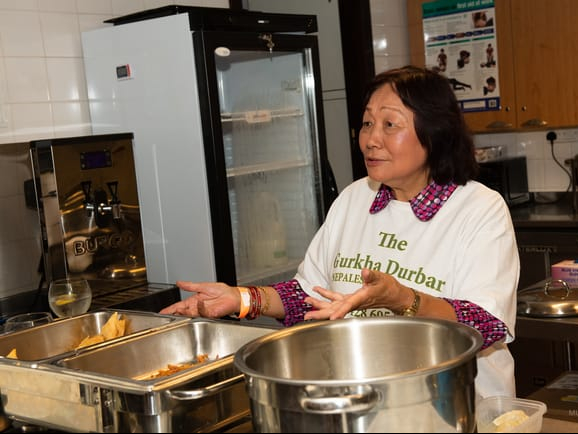 Sudha Rai of the Gurkha Durbar serving delicious curry
(SIMON REED / MUSICAL PICTURES)
It also supports International Women's Day with an annual dinner, as well as backing local events such as Sunday Funday, Lunch in the Square, Grayshott market and various events in the village hall.
Customers expressed their "devastation" at the news of its imminent closure, with one Facebook user praising its "delicious food and gorgeous people" and adding "Sudha and Mani have given so much back to the community".
Another added: "That's very sad news – another loss to Grayshott high street." While others expressed hope owners Sudha and Mani will relocate close to the area, with one saying: "Grayshott won't be the same without The Gurkha Durbar."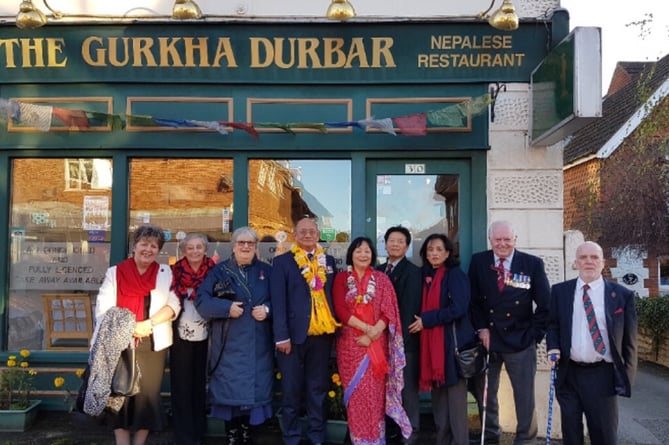 Mani and Sudha with staff and just some of The Gurkha Durbar's many loyal customers outside the restaurant
(The Gurkha Durbar)
In an article to mark The Gurkha Durbar's 15th anniversary in 2020, Mani said what had started as a "hobby" to occupy him during his retirement had "turned out to be, at times, challenging but nevertheless a hugely-enjoyable experience".
He added: "We are extremely grateful to the Grayshott community and our customers for their continued support – thank you.
"We hope our small contribution has enriched the lives of Grayshott and the surrounding area."