Chawton Village Hall is set to host a truly remarkable musical event this weekend, as a harp with intriguing historical links to both the French Revolution and author Jane Austen will take centre stage.
Thanks to the efforts of harpist and historical musicologist Mike Parker, this exceptional instrument will come alive once more in a captivating recital on Saturday, June 10.
The captivating tale begins in 1777, when recently-widowed Philadelphia Hancock and her daughter Eliza relocated to Paris for reasons of economy.
It was there that Eliza learned to play the harp, and moved in the sort of circles where she was able to attract the attention of a captain in the French army, Jean-François Capot de Feuillide, who would go on to assume the title of comte, or 'count'. Their marriage in 1781 marked the beginning of a journey intertwined with both music and history.
Eliza continued her music studies, compiling a manuscript of her  personal repertoire.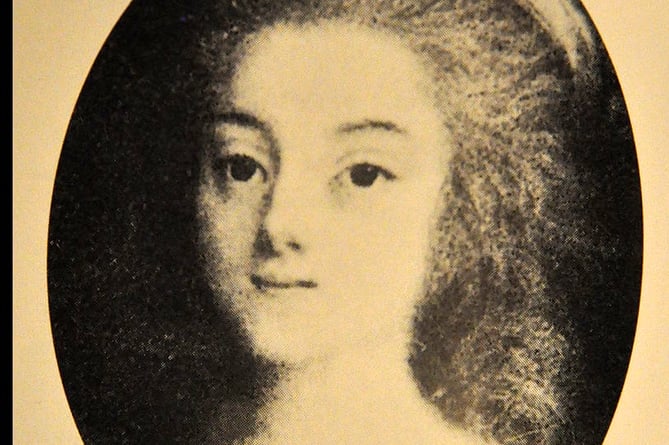 Eliza Hancock, Comtesse de Feullide, Mrs Austen 1761-1813
(Mike Parker)
But as the French Revolution unfolded, Philadelpha, Eliza and Jean-Françoise escaped to England. However, Jean-Françoise had to return on business, was detained on grounds of financial irregularities but found guilty of being a supporter of the monarchy, and guillotined in 1794.
Eliza went on to marry Henry Austen, and became a regular visitor to both Chawton House and the cottage where Mrs Austen, Cassandra and Jane lived. Several pieces in the Austen music books also appear in Eliza's collection.
It is also suggested that Eliza was one of the inspirations for the character of Mary Crawford in Mansfield Park, who uses her harp to full advantage.
Remarkably, Eliza's repertoire book has survived and remains in the possession of Eliza's extended family of descendants.
And it was during his research into this precious collection that Mike Parker made an extraordinary discovery – the survival of Eliza's harp, which was being offered for sale by another family member.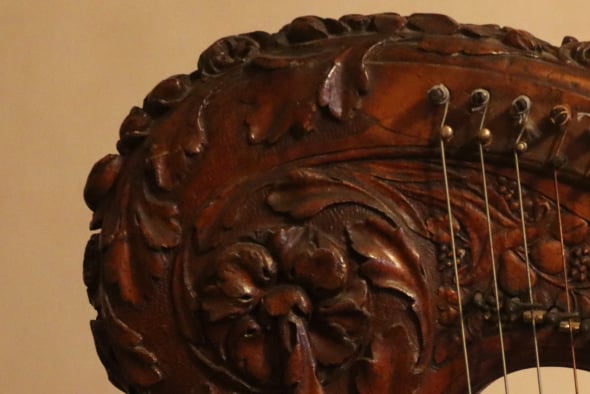 Mike Parker's harp
(Mike Parker)
Recognising the significance of this musical artefact, Mike acquired the harp and embarked on a mission to breathe new life into its strings.
On Saturday, June 10, attendees at Chawton Village Hall will have the rare opportunity to witness history unfold as Mike Parker presents a recital on Eliza's harp. The programme will feature a selection of pieces from Eliza's manuscript book, along with sonatas by Krumpholtz, Mellico, and Sopiha Dussek.
Additionally, the audience will be treated to sets of variations, including enchanting Irishaires arranged by Charles Egan for Princess Augusta, played on the Egan Royal Portable Irish Harp; Mike's is the only known playable example in private ownership.
Dating back to around 1770, Eliza's little Hotzmann harp holds the distinction of being the oldest known working pedal harp in the UK. This extraordinary instrument offers a rare chance to experience the enchanting melodies of a bygone era, bringing the magic of history to life through music.
Admission to the recital is free, but there will be a retiring collection for Headway, The Brain Injury Association.