Ready to par-tee? Prepare to swing into action at the new Ballerz Clubhouse adult-only indoor mini-golf course and cocktail bar off the A287 near Crondall.
The new attraction has been built by the same family behind the Jungle Mania adventure golf course it is located next to. But unlike Jungle Mania, Ballerz Clubhouse comes complete with shots of both kinds to tackle!
With a nine-hole indoor mini golf and ball games course as well as AR darts, it's safe to say you won't be limited for options whilst treating yourself to a night out with friends closer to home.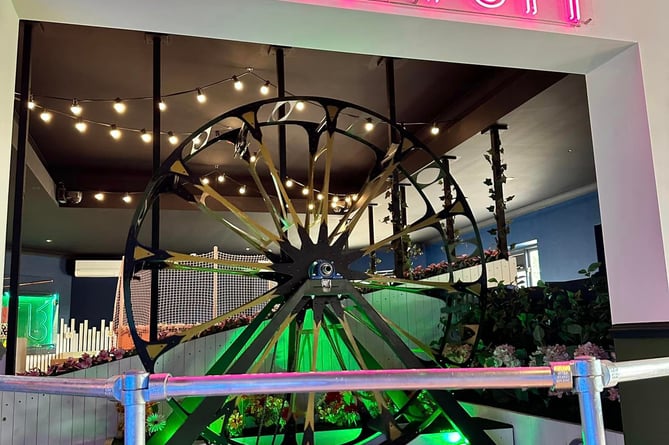 Neon lighting and style is what Ballerz Clubhouse is all about!
(Ballerz Clubhouse)
Neon lighting and style is what Ballerz is all about – with plush velvet sofas awaiting players in the bar area. And drinks are certainly required after rounds of sinking-holes-in-one (or giving it your best shot) and that's why Ballerz Clubhouse has a range of cocktails and street food to put to the test.
Ballerz opened to the public last Saturday, and will open Wednesday to Thursdays 1pm to 11pm, Friday to Saturday 12pm to 12am, and ​Sunday 12pm to 10pm.