A Haslemere street dance school has beaten thousands of businesses to win the coveted top spot of Surrey's best children's business.
StreetNation Dance School owners Nadeana Simpson and Karen Garland only discovered they were nominated for the Muddy Stilettos 2023 Awards when they made it to the final.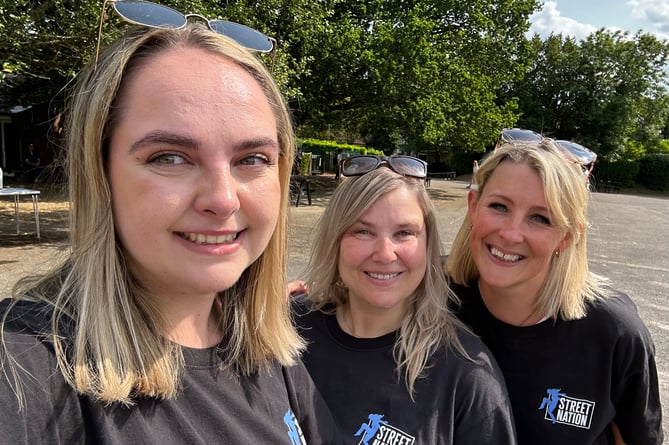 Featured from left to right: Deeza Harris, Nadeana Simpson, Karen Garland
(StreetNation Dance School)
Mrs Garland said: "It was such a surprise! We didn't put our names forward and so didn't even know we had been nominated."
Mrs Simpson and Mrs Garland  started StreetNation 15 years ago.
Mrs Garland said: "While we're both classically trained in ballet, we wanted an inclusive school, open to everyone.
"Before lockdown it was 50 per cent boys and 50 per cent girls – anyone can come and just be whoever they want to be." 
Adopting the street dancing motto, Mrs Simpson and Mrs Garland have created a space where kids can escape the pressures of school and just have fun. 
While StreetNation does have exams and performances, these are completely optional. 
Mrs Simpson explained: "StreetNation has given us more than we've given it. We have a family here, we feel like we've adopted all these kids." 
The dance studio teaches more than 100 children every week, with all the teachers being past students as well.
Deeza Harris joined StreetNation Dance School at nine years old, and is now the creative director there. 
Miss Harris said: "They're my family. I love the dancing, but it's nothing compared to the people and the relationships we share."
StreetNation also hold an adults dance class every week, making them truly a dance school for everyone.
When asked what winning the award meant, Miss Harris said: "It's just amazing.
"We've worked hard to create a unique business and environment and it feels surreal for someone else to acknowledge that." 
StreetNation wants to thank everyone who voted and believed in it, and said: "Kids present and past, this one's for you."