Haslemere has a new mayor after Jerome Davidson, Lib Dem councillor for Hindhead, was elected as the town's new civic leader.
Cllr Davidson received the chains of office at last Thursday's Haslemere Town Council meeting, and will be supported by the new deputy mayor, Green Party councillor Claire Matthes.
The election of the mayor and deputy was the first item of business of last week's meeting, at which all 17 of the newly-elected councillors were in attendance.
Cllrs Davidson and Matthes both served on the town council from 2019 to 2023, representing the wards of Hindhead and Shottermill respectively. Cllr Davidson served as deputy mayor in 2022/23.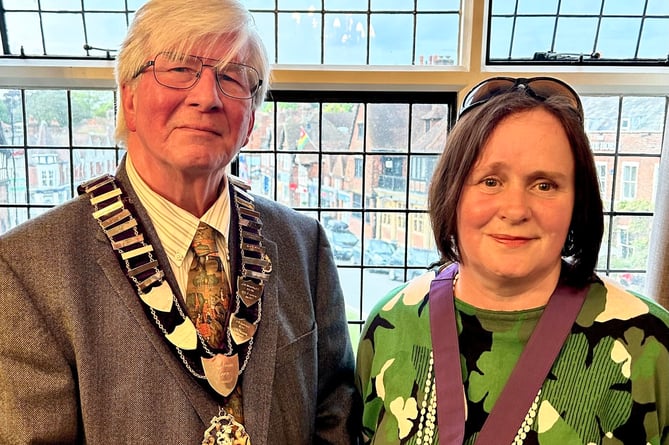 The new mayor of Haslemere, Jerome Davidson, and deputy mayor Claire Matthes
(Haslemere Town Council)
Cllr Davidson said: "I am most grateful for the support I have received, and I am sure Claire will join me in thanking fellow members of Haslemere Town Council for allowing us to represent the town.
"For me personally it will be difficult to match the challenges faced by my predecessor, Jacquie Keen, who in her year had a jubilee celebration, the funeral of our dear Queen and the coronation of King Charles on top of all her regular duties.  
"She has set a standard I shall be pushed to match.  On top of all that, Jacqui was able to raise more than £10,000 for her charities. I am not able to confirm at this time the charities I would like to support and am planning to announce these at our next full council meeting."