HIS beloved Leeds United may play in white, but blue was the colour in Petersfield when the town paid a fundraising tribute to a local footballing legend.
Proceeds from the town's inaugural March for Men on September 17 are still being counted by Kevan Birkett's family.
More than 200 people put on their waterproofs and wellies for a trio of walks in aid of Prostate Cancer UK and the Prostate Cancer Support Organisation (PCaSO).
Organisers had set a £2,500 target but donations are well past the £5,500 mark.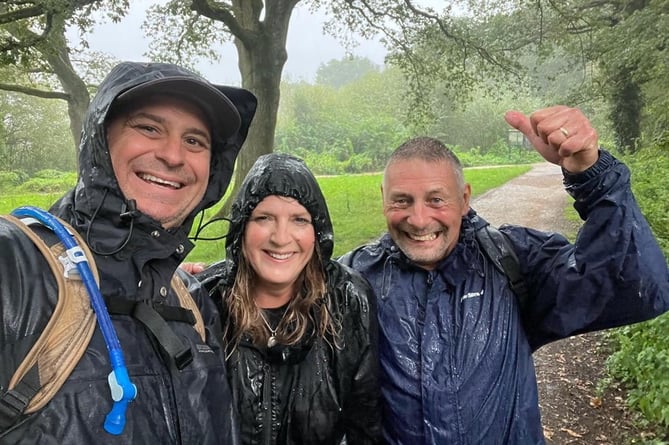 Torrential rain didn't dampen the enthusiasm
(Louise Brown)
Former Petersfield Town Juniors manager Kevan died in March following a brave battle against prostate cancer.
The response to the march is a testament to the 61-year-old who devoted his final months to raising funds for PCUK, increasing awareness and promoting testing.
"We were hoping to get 50 to 100 people so to double that is just brilliant," said team member Thomas Bateman.
"On the day it chucked down but I think 90 per cent of the people stuck to the exact route.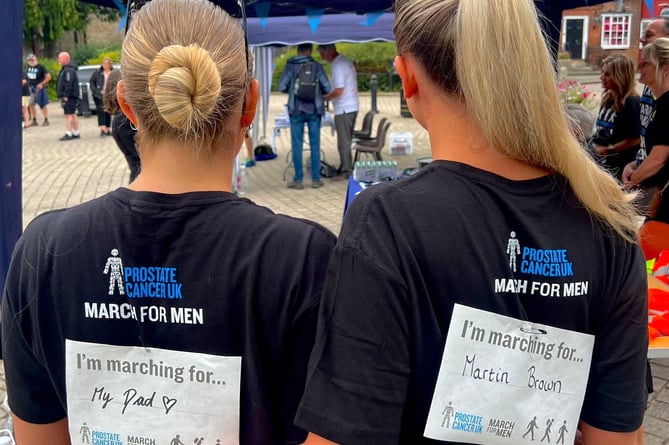 Remembering...
(Louise Brown)
"A lot of people got back to the Square absolutely drenched but they just laughed it off and it added to the challenge. I reckon Kevan would have found it hilarious but he was more about trying to create awareness."
The 2k, 5k and 10k routes did that with town mayor CJ Crissey and others joining in after noticing the walkers and their small army of marshals.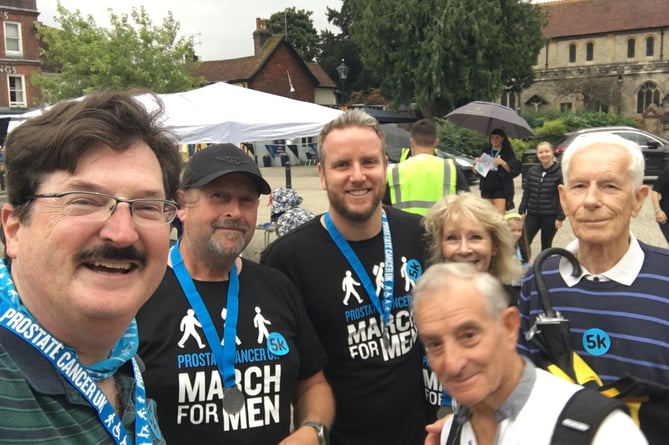 The mayor joined in after learning about the walk on the day
(JC Crissey)
Thomas revealed the march has already made a difference as one of Kevan's friends tested positive for the disease after being reminded to get a test.
Mr Bateman added: "Men are hopeless at getting tested as a lot think they will get a finger where they don't want one, but it's just a single PSA blood test.
"If after this one person gets a test then we've done our job. The whole idea was to create a legacy."
Donations can still be made by searching for "March for Men With Kev" at www.gofundme.com