We had a good plan – so why more delays?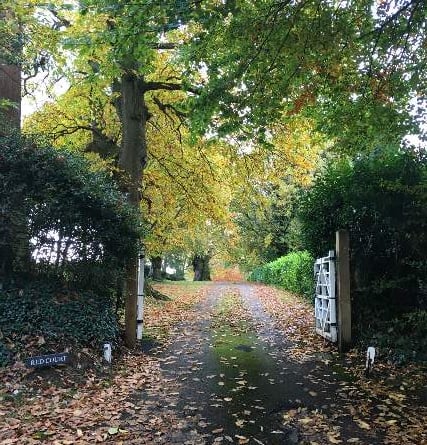 Red Court in Scotland Lane
()
Subscribe newsletter
Subscribe to our email and get updates right in your inbox.
WAVERLEY Borough Council's environment overview and scrutiny committee chairman says 'confusing' local plan redrafts could see developers queuing up to build on local green spaces.
The council has already slipped behind on its government housing targets and is currently unable to provide a 'five-year housing land supply' – weakening its grip on planning.
And Waverley's coalition chiefs announced earlier this month they were again sending the borough's tortured planning blueprint back to the drawing board.
It is now proposed that a 50-home site at Red Court in Scotland Lane, Haslemere, should be struck off as a key housing allocation.
The "previously developed" site at The Royal Junior School in Hindhead has been earmarked to take its place.
And after Waverley's executive unanimously signed off a "sound" plan just last October – which included homes at Red Court – Conservative member for The Bourne, Carole Cockburn expressed her "confusion" at plans to redraw the plan yet again.
And at Monday night's meeting of Waverley's environment overview and scrutiny committee, its chairman Cllr Cockburn hit out at the delays.
She also warned the removal of Red Court could have dire consequences for the borough.
She added: "I do not understand what has changed, and how a local planning authority without a five-year housing land supply would take out a site that could deliver houses?"
Responding, Waverley's head of planning Zac Elwood said: "The plan we put through last year was sound, robust and defendable. But circumstances have changed.
"The new site at The Royal School wasn't known to us before, and is on previously-developed land.
"And we now have a clear steer from the council's planning committee after planning permission was refused for Red Court in July."
But Cllr Cockburn hit back, saying that "80 per cent" of The Royal Junior School site was not 'previously developed' as the council claims, and unlike Red Court, it is "probably undeliverable".
She added The Royal School's proposal to relocate its junior school provision at Hindhead to its existing site in Farnham Lane, Haslemere, was "pie in the sky" – with the school's headteacher unable to give a firm time-scale for the move.
Cllr Cockburn, who said Local Plan Part Two would not be adopted until autumn 2022 at the earliest if the changes were allowed to go ahead, continued: "You've got so many knowns at Red Court, and so many unknowns at The Royal School – it all seems a little speculative."
The committee's comments will be discussed by Waverley's executive at its meeting on October 5.
Comments
To leave a comment you need to create an account. |
All comments 0