This idyllic South Downs house, thought to have been built for Poet Laureate Alfred Lord Tennyson, could be yours for £1.6m.
Foxholes, on Tennyson's Lane in Haslemere, was formerly part of the nearby Aldworth Estate, which is widely known to have been built for Tennyson in 1869, designed by his friend Sir James Knowles.
Tennyson, who became Poet Laureate in 1850 and held the title until his death in 1892, was a favoured subject of Queen Victoria, who made him a Baron in 1884.
He bought the land on Blackdown, the highest point in Sussex, after being hounded by fans and tourists at his original home on the Isle of Wight.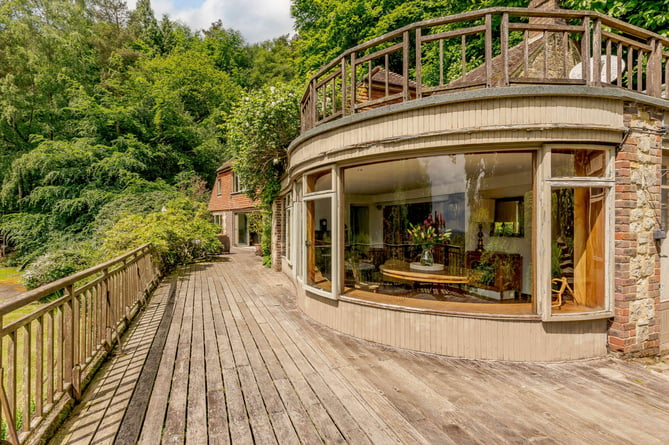 The front of the house is surrounded by this wooden decking, with the generous windows offering views out over the trees.
(Strutt & Parker)
Despite the fact that it has been more than a century since his death, Tennyson's words remain part of the public consciousness today - he coined the lines "'Tis better to have loved and lost / Than never to have loved at all" in his 1850 poem 'In Memoriam A H H', written about a friend who had passed away.
Foxholes itself is nestled among the woodlands of the South Downs, having been extended and modernised over the years.
The property opens up into a large reception hall, which leads on the left to a kitchen/breakfast room complete with larder, an office and a utility room.
On the other side, there is a family room, a sitting room and a bedroom with en-suite bathroom.
The airy building is the perfect place to write in peace.
(Strutt & Parker)
Upstairs, there are four more bedrooms, one with a walk-in wardrobe, and two bathrooms, plus a loft room.
The property also comes with a cottage that can be used as separate accommodation.
The house is being marketed by Strutt & Parker, who have posted a guide price of £1.6m.
One of the five bedrooms in the house, with large windows to take advantage of the view.
(Strutt & Parker)
Jenette Soulsby of Strutt & Parker Haslemere said: "Foxholes is believed to have previously been part of the neighbouring Aldworth Estate.
"Created by the Poet Laureate Alfred Lord Tennyson in the 1860s, Aldworth Estate, and the surrounding area, inspired much of his nature writing and it's easy to see why – the home is immersed in woodland and hundreds of acres of National Trust land, so it's incredibly secluded and you really feel a part of nature there.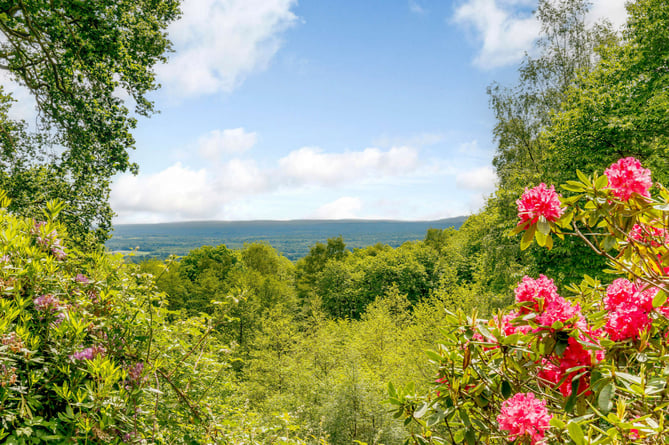 The view from Foxholes.
(Strutt & Parker)
"At the end of the garden there's a spring-fed stream which runs into a lake – it's idyllic and a lovely spot to relax in during the summer months.
"The property is set in an elevated position on one of the highest points in the South Downs.
"Needless to say, the views are spectacular and the house has been designed to make the most of them.
"The timber sun deck runs along the full width of the house and has bi-fold doors opening onto it from the main house which is ideal for entertaining and offers harmonious indoor/outdoor living."