AN IT support firm from Rake has celebrated a milestone by making a showstopping gesture to some of its lucky customers.
Staff at SynStar decided to mark the firm's 21st birthday by presenting cakes to 21 customers who entered their raffle.
"We've been going since August 2002 and wondered what could we do to celebrate our birthday with as many people as possible," said director Giles Cleverley.
"Everybody loves a bit of birthday cake so we thought let's have a competition. So we decided to have a raffle and lots of different people have applied."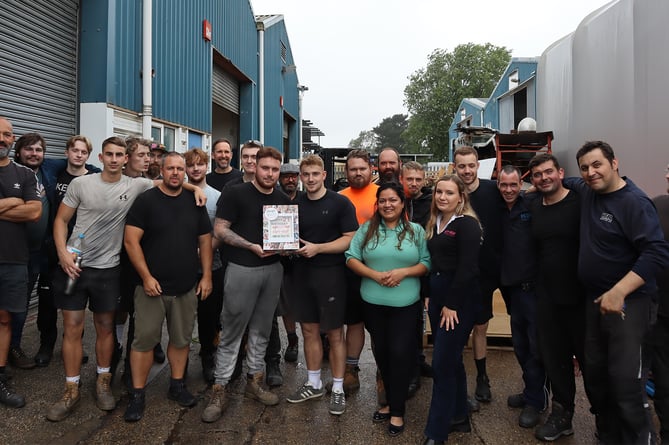 Metspin also won a cake.
(Synstar)
Reeves Butchers, Virtue Aerospace, MetSpin and Douglas Stewart were among the customers to win a cake with staff from the London Road business delivering the sweet treats last week.
SynStar first opened in Chapel Street, Petersfield, and had units in Portsmouth and Southsea.