IT WAS out with the desserts and in with the spuds for this group of Brownies. 
The Brownies were helped by the team at Squire's Milford to harvest the potatoes they had nurtured from seeds donated by the centre back in March. After harvesting, the potatoes were turned into chips!
Squire's Milford weighed-in each pupil's potato crop to see who had produced the most potatoes. The Brownie who had produced the most was awarded a special prize along with the runner-up.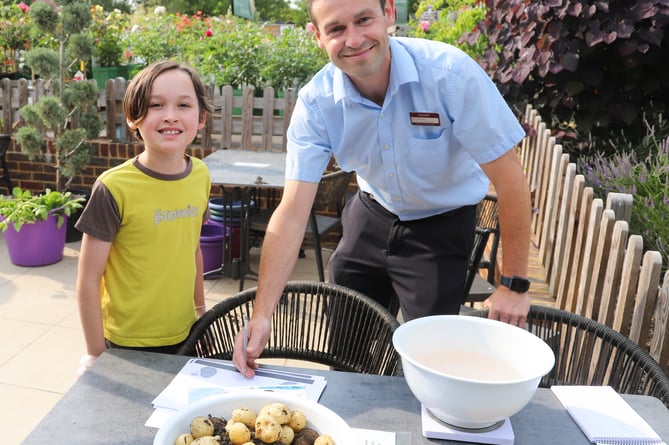 (Witley Brownies_MIL_Weigh-in Event_IMG_7881_Edit.jpg)
Ricky Bowness, Centre Manager at Squire's Milford, commented: "It was wonderful to welcome so many excited Brownies back to our centre with their potato plants and to see how well they had looked after their plants. There was great anticipation to see how many potatoes had been grown and even more when they saw their crop turned into freshly cooked chips they could enjoy on the day!
"This project which started in March, has been an excellent way to demonstrate 'farm to fork', where food comes from and just how simple it is to grow crops at home that are healthy, natural, enjoyable and bring great rewards. We hope it has inspired the Brownies and their families to get growing!"