Frensham Heights students have been celebrating the culmination of two years of exploration and study in their chosen A-level subjects.
Among the success stories, the school said, are students heading to Durham and Bristol universities.
"In true Frensham style, we saw strong results achieved across the creative and performing arts alongside more traditional academics," said a spokesman.
Students achieved 100 per cent A*-B in drama, film studies and fine art, with the same result for further maths, German and PRE.
Head Andrew Fisher said: "We are very proud of the breadth and range of subjects we offer and delighted so many choose to combine more traditional academic subjects with arts subjects with fantastic outcomes.
"The further education offer has evolved and we are proud that we have embraced the future and have students heading for apprenticeships as well as to Russell Group universities.
"I'd like to thank all the students, teachers and parents for working together and being part of the team that makes Frensham who we are.
"Ultimately our aim is for our students to be confident in themselves, ready to stand on their own two feet. By the time they take their exams, our students know they matter but, more importantly, they want to do their best, not for their parents or the school, but for themselves.
"This is incredibly powerful because if you value who you are, you are more likely to be successful."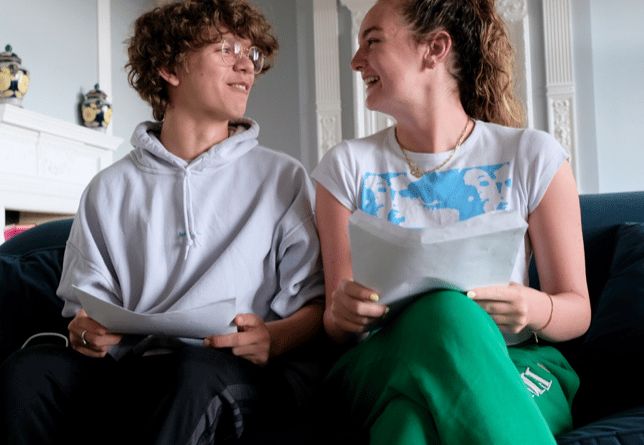 Results day at Frensham Heights
(Frensham Heights )