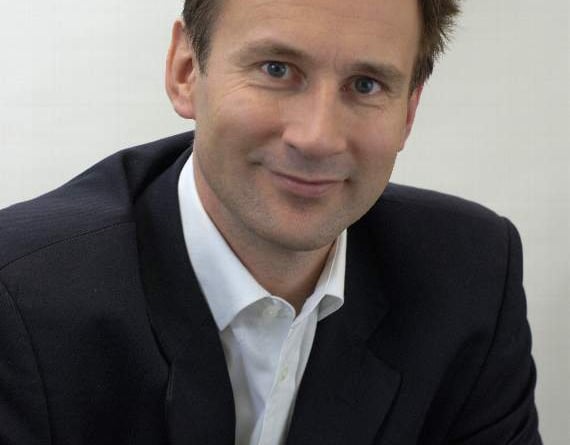 Subscribe newsletter
Subscribe to our email and get updates right in your inbox.
HEALTH Secretary Jeremy Hunt assured concerned residents this week the move to 'centralise' healthcare for heart, stroke and vascular emergencies at Frimley Park Hospital, was not a threat to the A&E department at the Royal Surrey County Hospital.
Fears for its future were raised at a meeting last week with the area's healthcare providers Guildford and Waverley Clinical Commissioning Group (CCG) prior to the launch next of a 12-week public consultation on proposals that will see Waverley stroke victims taken to a hyper acute stroke unit at Frimley Park – rather than being treated at their nearest hospital, the Royal Surrey in Guildford.
Waverley heart and vascular emergencies are already treated at Frimley Park and stroke victims in South West Surrey – Mr Hunt's constituency – have been taken their by ambulance as an "interim measure", since January 9.
The CCG says patients will receive better care if they are taken to dedicated units manned by more consultants and so able to offer 24/7 treatment but objectors are worried South East Coast Ambulance service (SECAmb), which is in special measures, will struggle to get emergency cases there in the critical first two hours.
Haslemere Hospital League of Friends committee member Robert Knowles, who attended last week's pre-launch briefing session for stakeholders, said: "It was an awkward session, because we were all concerned about the ambulance response times from rural areas, but felt the CCG didn't want to know, because it has fixed on Frimley, which serves Hampshire and Berkshire – not Surrey. The CCG was also asked if the move was a threat to Guildford A&E as it's unclear what the RSCH will be able to do.
The former Tory leader of Waverley Borough Council, who still serves as a ward councillor representing Haslemere, added: "We had to fight hard to keep its A&E in 2007 and this could be a closure by stealth."
Mr Hunt (right) successfully campaigned in 2007 to save RSCH's A&E.
When asked by The Herald if he was concerned as Health Secretary and Haslemere's MP that the latest stroke care proposals and "centralising" moves could present a renewed threat, he said: "There is absolutely no prospect of removing the essential A&E service from the RSCH.
"Thanks to the hard work of its staff, the RSCH continues to strive to provide a vital, first rate A&E service under considerable pressure.
"We all want to know that people suffering from a stroke will get quick access to the very best medical care.
"The evidence shows survival and recovery can be better when stroke sufferers are treated at a centre of excellence. The CCG will be asking the public for views on the plans for stroke care and I would encourage anyone concerned about this to make their views known to the CCG."
A CCG spokesman said: "There are absolutely no plans to make material changes to A&E services at RSCH as a result of this or any other service proposals. Local access to urgent and emergency services is really important for our local population and there are no plans to change that.
"Although for some people it will take longer to get to hospital, travelling directly to a specialist centre means quicker access overall to life-saving treatment.  What is most important to overall outcomes is that this treatment is offered within two hours of a stroke taking place, rather than based on the time it takes an ambulance to get to hospital. 
Responding, a RSCH spokesman said: "The busy A&E department at RSCH gives excellent access to urgent and emergency services for local people and if as a result following public consultation the Hyper Acute Stroke service is no longer provided through A&E at RSCH we will still continue to provide high quality emergency care."
Kate Scribbins, chief executive of CCG 'watchdog' Healthwatch Surrey said: "Concerns about SECAmb were expressed strongly at a recent stakeholder event and it is important that commissioners of both stroke services and ambulance services hear these concerns and work together to address them.
"There has been no indication that A&E services at the RSCH would be affected."
Comments
To leave a comment you need to create an account. |
All comments 0