Around two hundred people attended the funeral of Petersfield Post reporter Jon Walker on Monday afternoon.
The Oaks Crematorium in Havant was filled to capacity with Jon's loved ones, including friends, family, colleagues, and many others whose lives he had touched.
With the seating quickly filled, many guests instead stood in the aisles and glass atrium of the crematorium as the sound of bagpipes marked the start of the service – a tribute to Jon's Scottish birth mother.
It was a unique and moving service, filled with the great "anarchist" journalist and bricklayer's favourite music and many personal anecdotes.
Jon's coffin entered to Valerie by The Zutons, followed by a welcome by Sarah Weller, who led the service, and hymn Jerusalem.
His sister Mary next read the poem How Do I Love Thee? (Sonnet 43) by Elizabeth Barrett Browning, after which his eldest son Adam gave his own tribute.
Without using notes, Adam said his father was a no-nonsense character but added the huge attendance at his funeral was a testament to his kindness.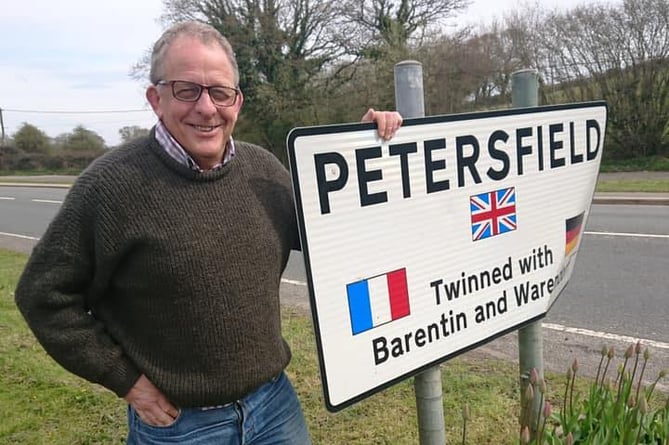 Petersfield Post chief reporter Jon Walker died after a short battle with cancer on March 19
(Jon Walker)
Jon's wife Milla, who he married in the weeks before his death having first encountered each other in the school corridor at TPS many decades ago, read a eulogy filled with anecdotes and reminiscences on a remarkable life in which Jon lived and worked across much of the UK and Europe – both as a bricklayer and latterly a journalist.
Jon enjoyed a successful first career – building Petersfield Rugby Club was one of the highlights, as was the renovation work he did to restore Uppark House after the fire in 1989, also working in Spain and France.
But it was after Jon decided to swap a builder's trowel for a notebook and retrained as a journalist that he really cemented his legend in the town.
He started work with his beloved Petersfield Post before leaving Petersfield to work on newspapers in the Shetland Isles, North Devon and Cumbria, returning to his hometown paper the Post in 2012.
He was highly thought of wherever he worked. One of his editors, Andy Cooper at the North West Evening Mail, said: "Jon had a great nose for a story, an excellent work ethic and a bulging contacts book. His biggest strength was being able to produce an excellent supply of off-diary stories."
When the war was raging in Bosnia, Jon travelled to the conflict zone to take photos and record what was going on. On the back of that he was offered a job on one of the nationals, but declined.
He was also a scout leader in Sheet for many years.
Milla also paid tribute to Jon's love of rugby – recounting many anecdotes from his time as a player for Petersfield Rugby Club, including an unfortunate missed drop-kick through a pub window – and music, and their many shared loves including long walks in the countryside and swims in the sea.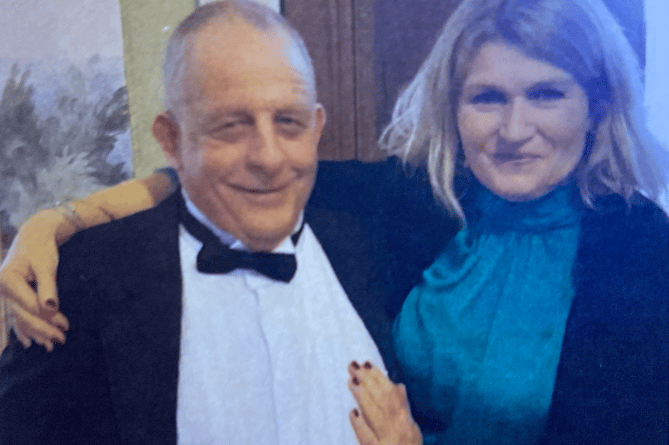 Jon Walker and his wife Milla
(Family photo)
"When Jon and I met up again we became close very quickly," she said.
"Our relationship was absolutely brilliant. We really were on the same page for everything and  our political chats would often go on into the night. We loved the same things,  including sport, music, reading, the countryside, the sea - and, of course, our pint of Guinness.
"We were both better versions of ourselves because of our real love for one another. It really was a perfect match in every way. I
"He is so missed by us all and the outpouring of love and respect for him from so many people has been overwhelming.
"He really didn't realise how much he meant to so many people and Petersfield has lost a true legend."
Milla also read a tribute by Jon's good friend Ian James who writes often in the Post for the Green Party, and said: "John was a deeply political animal with a burning passion for social justice. He could spend hours with his mates analysing current affairs. At heart he was an anarchist with little time for party politics.
"Jon's death is a hammer blow for local democracy. East Hampshire has lost a warrior for truth and justice. The local political scene is greatly diminish by it."
Colin Channon, editor of the Post, also paid tribute to "a journalist of the old school", continuing: "He cared deeply about the patch he covered, and the people in it. He cared even deeper for the Petersfield Post, and its reputation in the town.
"We miss him. We miss the rows; the passion, the drive, the sense of the Post belonging to the community and how it should never let down its readers. We miss him every day."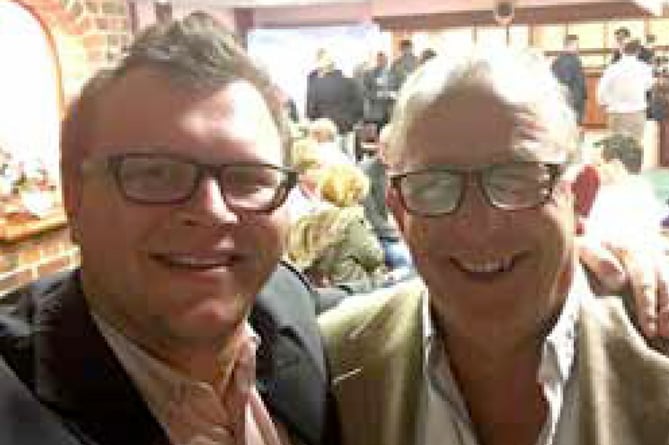 Jon Walker, right, with colleague Daniel Gee at the 2019 election count
(Alton Herald/Daniel Gee)
The Clash's Train in Vain and hymn Abide with Me preceded a reading by Jon's father Peter, who adopted his son aged just three months old and said Jon had been his "absolute rock" after the death of his wife and Jon's mother Gill two years ago.
Mr Walker read chapter 15 from the First Epistle to the Corinthians in the New Testament, before the committal and playing of 'Jon and Milla's song', Because of You by Dexy's Midnight Runners.
There was still time for one more song after the closing words, with guests leaving the crematorium to the unmistakeable sound of Rebel Rebel by David Bowie.
Many then retired to Petersfield Rugby Club to raise a glass – or four – to Petersfield's own rebel.
Donations in memory of Jon are welcome to support the work of The Rosemary Foundation which supported him in his final days.
Jon died aged 64 on March 19 after a short illness. He is survived by his daughter Laura and sons Adam and Nathan, grandchildren Charlotte, Hollie and Albert, sister Mary, father Peter and wife Milla. He was also set to become a great grandad in May – something his sons took great pleasure in reminding him of.