Waverley Borough Council's licensing committee has granted a new premises license for a brewery and taproom at Pierrepont Farm in Frensham.
However, the committee has also imposed a condition that no licensed activities are to take place on the premises after 9pm daily, except in connection with "pre-booked and bona fide private functions or events to which the general public is not admitted".
The designated premises license holder must agree on a written transport plan with the person booking the event, detailing how attendees will arrange their transport away from the premises to minimise nuisance to the residents or the general public.
The plan should also require that attendees not leave their engines running or obstruct the highway.
Furthermore, a log of all pre-booked events must be kept on the premises, including the date of booking, the date of the event, and the name of the person making the booking.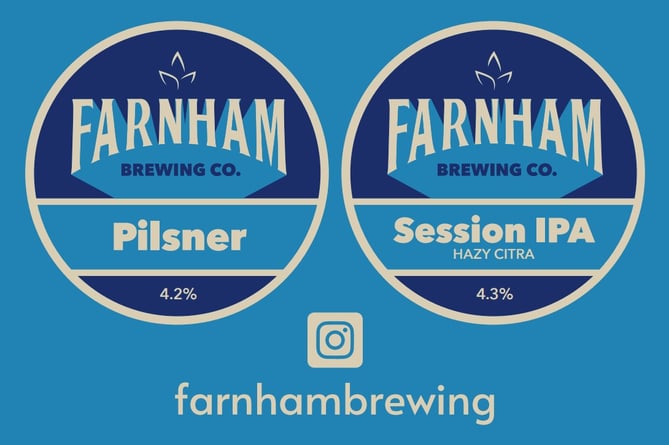 Farnham Brewing Co first appeared at the Bourne Show in June, selling beer brewed by Belleville Brewing Co in London but labelled as its own. It began advertising for its own head brewer in August, and is expected to open its first brewery at Pierrepont Farm in early 2023
(Farnham Brewing Co)
Waverley's licensing sub-committee 'A' considered both written and oral representations from the applicant, David Bevan, and written comments from those who objected and supported the application through the consultation process.
The sub-committee noted that there had been a previous license for the premises that had longer operating hours than the proposed one in the application.
There were concerns regarding the impact of the existing and proposed activities on the neighbours in the close proximity of the premises, but the sub-committee considered the proximity and the steps set out within the application's operating schedule to be sufficient.
Officers also remarked that many of the objections raised by members of the public related to planning matters, that would be dealt with at the planning stage.
Farnham Brewing Co is expected to submit a planning application imminently for its proposed brewery and taproom at Pierrepont Farm, found off Reeds Road next to Frensham Garden Centre.
It will occupy the same site vacated by the Craft Brews brewery and taproom, which closed in December after farm owners the Countryside Regeneration Trust activated a break clause in its tenants agreement with Craft Brews.