Here, AMY BINKS, a Year 10 student from Woolmer Hill School in Haslemere, rounds up ten of the best:
A Night at the Proms has returned, and this year it's in Bordon! This Saturday at 7.30pm in Bordon's town park (next door to The Shed, GU35 0DJ) there will be plenty of classical music and a 70-piece orchestra to enjoy. A Night at the Proms is a perfect event for any classical music lovers and a family looking for an evening out. Tickets cost £10 and are free for those who are under 16.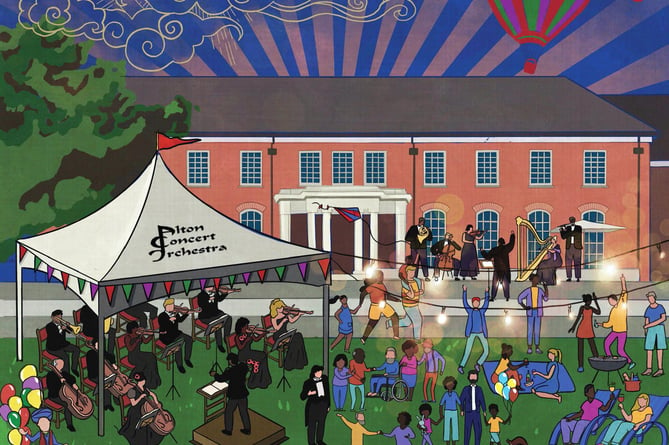 (Whitehill & Bordon Regeneration Company)
2. Farnham Fringe Festival
The festival continues! This weekend, there is a multitude of elaborate shows including drama and music performances, along with productions specially created for kids' entertainment. Events include, Music in the Meadow, The Greenhouse, Surrey Storytellers, Cellar Bar Sessions and more. Writing Workshops are also available for those who want a peaceful environment to work on unfinished writing projects. See http://www.farnhamfringefestival.org for listings.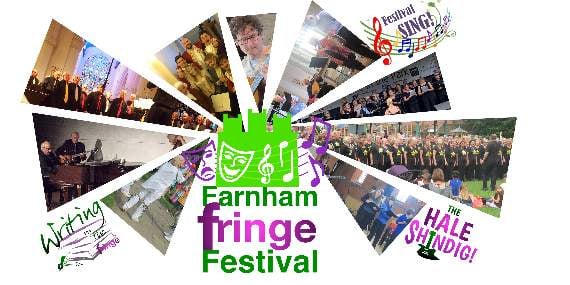 The Flash Fiction Competition is definitely still going ahead - see www.farnhamfringefestival.org
Many makers are gathering this Saturday, July 9, in Alton for the monthly Alton Craft Market. The event, which is organised by Alton Lions Club, was established over 20 years ago and is now considered as one of the best craft markets in Hampshire. Visit Alton High Street & Cross & Pillory Lane between 10am and 3pm for the opportunity to purchase and view hand-crafted gifts or ornaments from small local stall holders.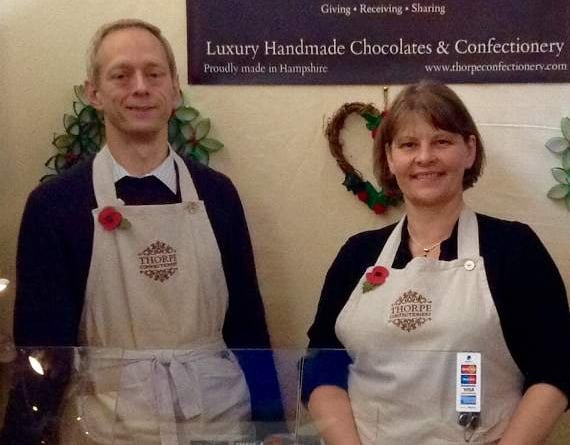 Clare and Dave Ratcliff, of Thorpe Confectionery, selling their hand-crafted chocolates at the Alton Lions craft market
4. Tilford Village Fête and Raft Race
The spectacular Tilford Village Fête takes place this Saturday, July 9 at Tilford Village Green (GU10 2BU). Starting off with a children's parade, the fête will create a joyful and pleasurable atmosphere for all. Stalls offering refreshments and crafts will be at the fete, along with inflatable slides, funfairs, duck and raft races and even a dog show.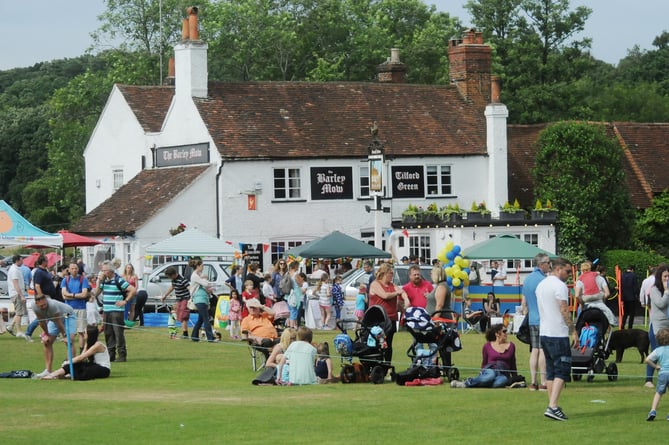 Tilford Village Fete returns this Saturday
(Farnham Herald)
The perfect family show is coming to The Butts, Alton (GU34 1RD) this weekend. Experience a range of different acts including dangerous aerial skywalk and hoop performances, juggling, trapeze, and don't forget the very lovable and hilarious Clown Peppi. The gripping and breathtaking performances are suitable for all ages and is available for the whole weekend! For more information on how to purchase tickets, visit the circus' website at www.jaymillerscircus.co.uk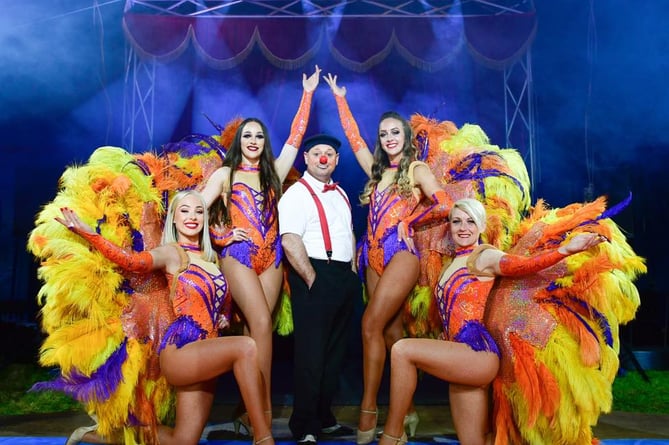 (Pic from Jay Millers Circus/Facebook)
6. Wrecclesham Village Fête
The annual Wrecclesham Village Fête is back at the Wrecclesham Recreation Ground (GU10 4PP) this Sunday from 12.30pm to 5pm. The classic dog show is a main feature of the fête, alongside a new display of vintage motorcycles. Charities including Phyllis Tuckwell, St Peter's Church and Cats Protection will all have stalls and bands such as Shade (a ukulele band) and the Farnham Brass Band will be performing during the fun-filled afternoon.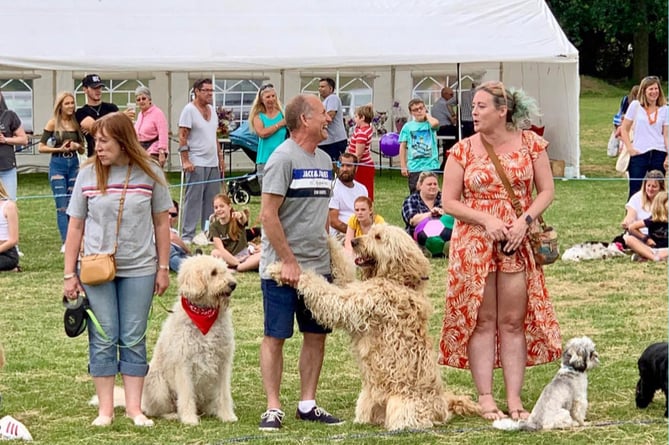 Wrecclesham Village Fete returns this Sunday
(Wrecclesham Village Fete)
7. The Treloar's Family Fun Day
Running from 10.30am to 5pm on Saturday, July 9, Treloar's school and college (GU34 4GL) are hosting a family fun day. There will be many entertaining activities such as a fun run inflatable, mini golf, face painting and magic shows. The event is free on entry, but any money spent at stalls and activities will be used to benefit the pupils at Treloar's. The Treloar's Family Fun Day would be a great day out for all the family.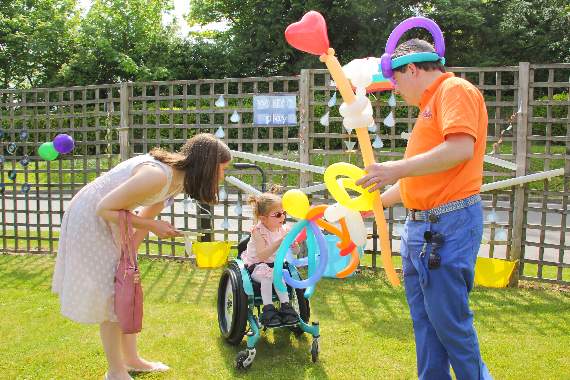 Jessica and mum Caroline enjoy the fun on offer at Treloar's new nursery – a day made all the more special by the presence of Robbie Magic
Farnham's first ever Ethical Vegan Market is coming this Sunday to West Street. On Sunday, July 10, 10.30am-3.30pm, visit west street to experience the new Vegan Market where different small businesses will be selling a diverse range of ethical vegan products and dishes for consumers to explore and enjoy. It would be a fantastic experience for anyone wanting to try something new and exciting.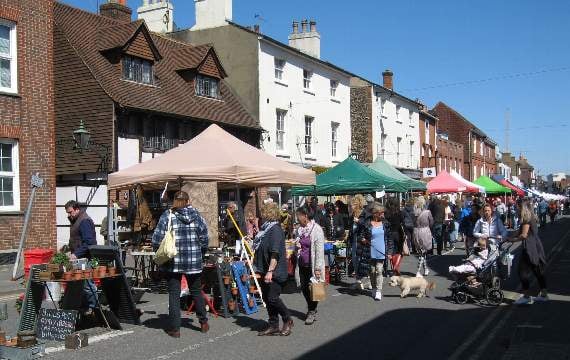 Farnham's closed-to-traffic West Street markets have proved a success
9. Winchester Science Centre
Starting this weekend, the Winchester science centre is running a featured event in honour of '20 years of wow moments' at the science centre. Sparks is a 20-minute show which will take audience members through recent history and show the best demos and themes from shows since 2002, having a main focus on electricity. The events are run all through the day, with quieter options for those who are more sensitive to louder noises. Other shows available this weekend include: solar system adventure, astronaut and Van de Graaf (which is also part of the summer electricity event). See https://www.winchestersciencecentre.org
Petersfield Infants School pupils at Intec Science Centre, Winchester.
10. Diary of a Nature Nerd
Available from July 2, the Allen Gallery (GU34 2BW) is showcasing the works of photographer Milly H. Her photography consists of a plethora of plants, animals and architecture mostly from our local area, all of which are being presented in an outstanding expedition! You can't miss out on it if you are a passionate nature enthusiast. It's open for the whole weekend and it's completely free! See https://www.hampshireculture.org.uk/event/diary-nature-nerd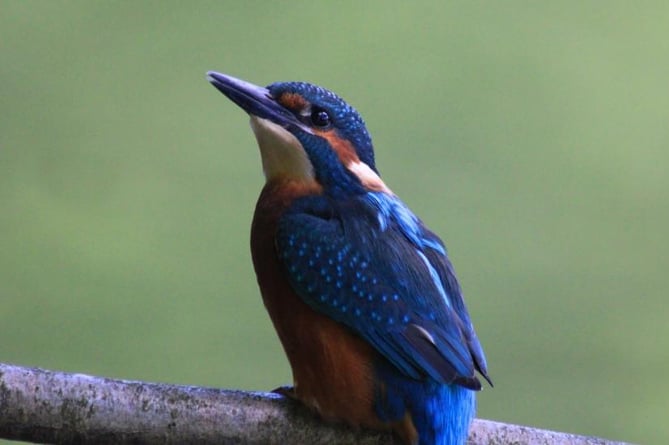 A kingfisher, photographed by Milly H
(Milly H)