The leader of Chichester District Council has written to the area's MP sharing concerns about the outlook for some Midhurst businesses following a devastating fire.
The town's North Street has been closed since March after a blaze gutted the 400-year-old Angel Inn hotel leaving it and neighbouring buildings unstable.
While a recovery group, including the district and county councils, the South Downs National Park Authority and Midhurst Town Council, has been working to shore up the buildings, local businesses have suffered from the lack of through traffic.
During a district council meeting, Adrian Moss said he had contacted Gillian Keegan MP and asked her to gain support from the relevant minister 'to actually support Midhurst in its serious concerns that we all have over some of the businesses surviving and flourishing in the long run'.
Mr Moss added: "It is going to take a few weeks until that road is open and [businesses] are being seriously affected. It really is a priority for us and that's why I've written to our MP."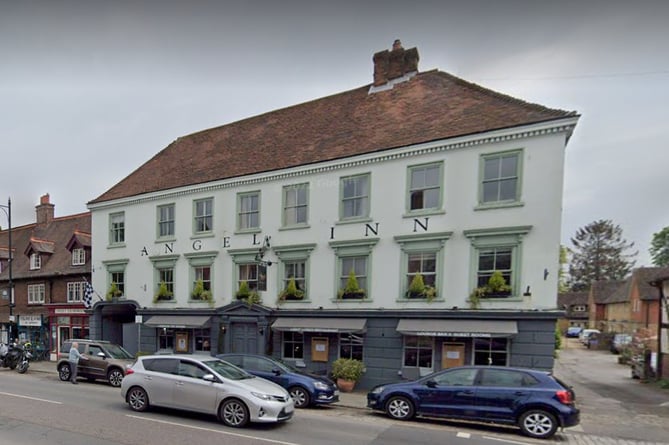 The Angel Inn in Midhurst before a devastating fire ripped through the 400-year-old building in March
(Google Maps)
In the meantime, the district and county councils and the park authority have agreed to share the cost of the shoring-up work, with the district council releasing up to £200,000.
A further £300,000 will be taken from general reserves to support the recovery of businesses impacted by the fire and the road closure.
Diane Shepherd, the council's CEO, said she had been in touch with senior civil servants about the possibility of receiving funding to help but was told there was no scheme available.
Ms Shepherd added: "I understand that Gillian Keegan has secured a meeting with the minister and is trying to push forward for some further funding.
"So we keep pushing at our end and I know the leader is going to push that politically as well.
"We're hoping we may get something but at the moment there isn't a government funding scheme available for Midhurst."