In scenes reminiscent of the King Kong movies of yesteryear, a giant ape slowly wound its way through Alice Holt Forest on Thursday.
But do not fear. He was bound tightly and safely secured on the back of a low-loader. And he was actually a carved statue – a wooden monster creating a stir among visitors, not to mention the forest's regular wildlife.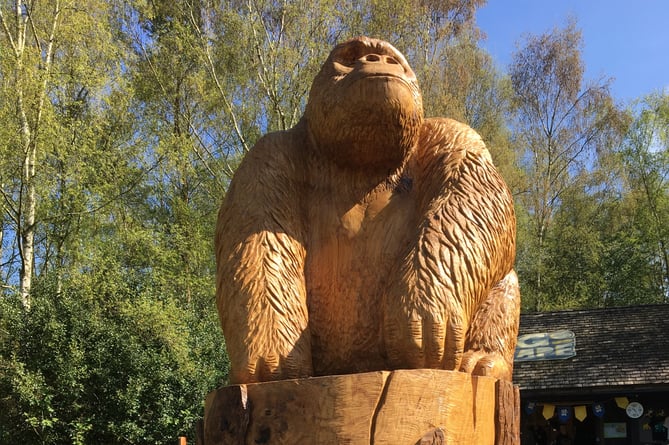 Alice Holt's ape joins other wooden sculptures in the woodland including a new Gruffalo, Mouse and Gruffalo's Child
(Steve Usher)
The ape is the new wooden centrepiece for the Go Ape headquarters by the forest car park and provides a 'Kodak' moment for those climbing through the branches and zipping along the wires making up the popular attraction.