Some of the achievements we have seen for Farnham over the past four years have really been worth fighting for. 
As a Waverley borough councillor, I was particularly determined to save Willmer House that contains Farnham's museum, which had effectively been left unrepaired because of the sheer cost of the restoration work required. 
You cannot help but notice the ugly scaffolding as you drive past the building in West Street. 
This seemed an impossible task at first, given the amount of work and money required, in short supply as ever – exacerbated of course by the impact of Covid. 
However, supported by the gritty determination and hard work of our council officers, plus support from the Waverley executive, the Maltings and other bodies, we finally got £750,000 of funding we needed from the Arts Council after an elongated bidding process. 
This will result in the Farnham Museum, in this beautiful Grade I listed building, being enjoyed by residents and visitors for many years to come.
The provision of facilities for the youth of Farnham has always been something close to my heart, so I've been promoting the projects at Sandy Hill for a pump track and bike trail, along with the development of Weydon Lane/Brambleton landfill site, which has the potential to create a wider range of leisure activities, not to mention another green space for people to walk their dogs.
These are just some of the exciting projects in our sights and, of course, the local community will have a say in helping shape them. Farnham will become an even greater place for people to live, when we can provide these much-needed recreational facilities for young and old. 
As the lead councillor on the town's tourist and events task group, it fell to me to push for more activities for our kids, such as the Extreme Bike Events.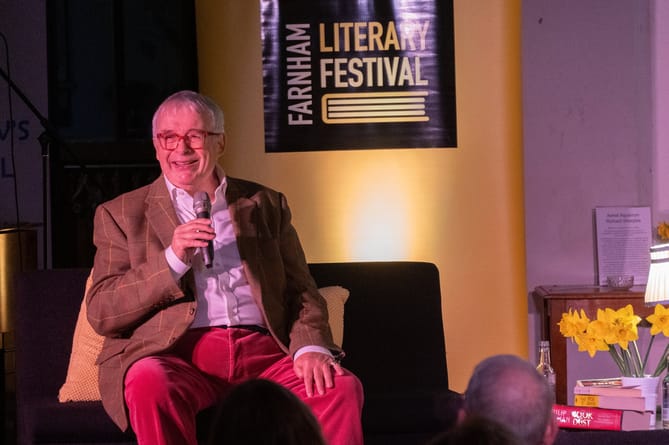 Christopher Biggins opens the 2023 Farnham Literary Festival
(Farnham Town Council)
And with the Farnham Literary Festival, visits were made to our schools by professional authors to help pupils learn and understand more about poetry. 
This has been the second successful year of this new festival, with more than 200 people turning up on the final day to hear the popular children's books author Jacqueline Wilson give a talk – and at least half of them were kids! 
The opening ceremonies for the festivals were given without a fee by the writer and broadcaster Sandi Toksvig (a big thank you to the Blue Bear Bookshop) and the well-known actor Christopher Biggins. 
There were more than 50 events during the festival and my hope is it can continue to grow and flourish year after year. 
As we are now in the age of the mobile phone, it is important our children learn to appreciate all forms of literature, and how the written word can improve the language of communication.
With the commitment to helping our youth, we have been especially keen to encourage those organisations whose focus was on helping young people to apply to our Thriving Communities Fund – and were really pleased that local ones, such as Change of Scene, Space2Grow, Hale Community Centre and 40 Degreez were beneficiaries. 
We also provided The Friday Night project at our leisure centre which has been a real success.
Farnham is a town rooted in the crafts, with its many arts and crafts venues, so we applied for Craft City Status to the World Craft Council (UNESCO) – and to our delight we were the very first town in England to be granted it.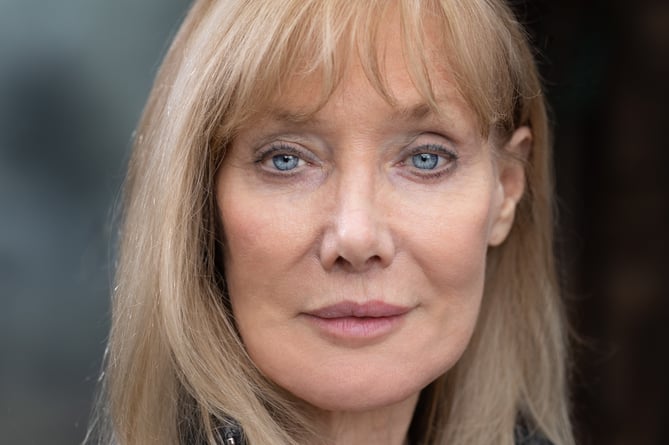 Farnham councillor and actress Kika Mirylees is best known for her roles in Not Going Out, Bad Girls, Red Dwarf and EastEnders
(Kika Mirylees)
With my background in the arts, I continue to push for spaces where artists can work from, but with a rent they can afford. 
And to my mind, Brightwells may have the space to assist with that. 
We need to encourage and foster the many incredibly talented people who live in our community as our many arts venues are essential in bringing visitors into the town, to support its economy. 
Boosting the town's economy is also one of the reasons I got involved in implementing both the art and craft and antiques and brocante markets in West Street.
Protection of green spaces and trees has always been especially important to me.
Since those came under my portfolio at WBC, we had to introduce harsh car parking measures at Frensham Pond to limit the number of folks coming in from all over during the summer period of last year. 
The area is a Site of Special Scientific Interest, so it is incumbent upon us to preserve the rare species and to effectively manage its wonderful biodiversity. 
With the support of our WBC rangers, working all hours of the day, this was accomplished.
Finally, our annual Christmas lights switch-on ceremony provided a memory that will always stay with me with a light show that could be seen from all parts of Farnham. 
Our council officers and, of course, the wonderful volunteers deserve a huge thank you from all of us.
Farnham Residents Party spokesperson for culture and events