Order your Christmas tree from Farnham Round Table this December and not only will it be delivered to your door, but all proceeds from tree sales will support local good causes too.
With only four weeks to Christmas, the Farnham-based charity is now taking orders for its premium quality Nordmann fir Christmas trees, with the first deliveries to be made on Saturday, December 3.
Trees from sustainable plantations in Denmark and Scotland will be hand-delivered by Round Table volunteers within four miles of Farnham, on dates chosen by the customer.
All proceeds of tree sales will then be shared among the variety of local causes supported by Farnham Round Table every year such as Farnham Food Bank, Space2Grow, 40 Degreez, local schools and many more.
Trees are sold in four sizes: small (3-4ft), medium (5ft), large (6ft), and extra large (7ft), and range in price from £40 to £75. They arrive from the Round Table's supplier already wrapped, so it is not possible to select your tree.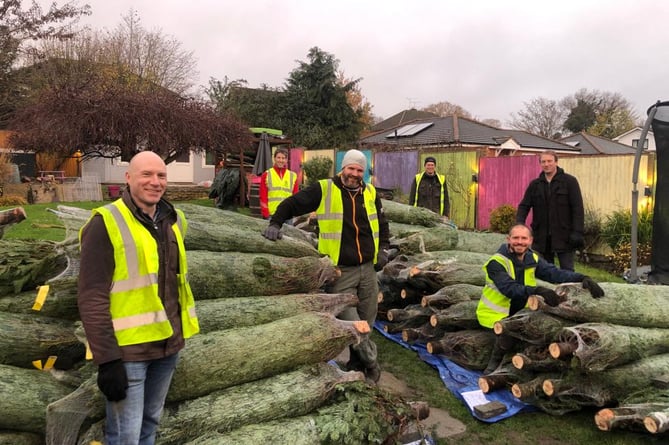 Farnham Round Table members are poised ready to begin deliveries from December 3
(Oliver Haynes / Farnham Round Table)
Richard Foster, Farnham Round Table chairman, said: "We're delighted to say growing conditions have been good this year and the quality of our trees continues to be excellent across all sizes! Our premium Nordmann fir trees are sourced from sustainable plantations in Denmark and Scotland.
"The Nordmann fir has soft, deep green foliage, smooth grey bark and a good triangular shape. It is often described as being non-drop; this is not strictly true, but it will retain it's needles better than Norway spruce – remember to water your tree once in place.
"All proceeds from tree sales go straight back into the local community; supporting charities, organisations, and schools. We believe this makes our trees extra special, not only do they bring Christmas joy to our homes but also make a difference to those who need it most within our community."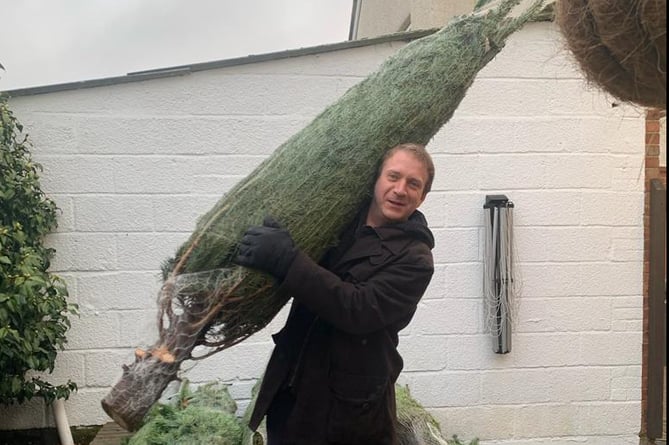 Proof Farnham Round Table chairman Richard Foster doesn't leave it ALL for members to do...
(Oliver Haynes / Farnham Round Table)
Some helpful hints about looking after your tree:
Use a hand saw to trim the bottom 2-3cm off the trunk before securing your tree in a stand (stand not included). Fir trees seal up within an hour of being cut, so this is essential to allow your tree to drink the water you provide it.
Your tree will arrive wrapped. After unwrapping and securing in the stand, please allow time for the branches to settle.
Keep your tree watered and check regularly to ensure it has enough.
Avoid putting your tree near a fire or radiator as it will dry out faster.
Enjoy decorating and gazing at your tree; knowing that choosing to buy from Round Table this year has helped local causes!
Farnham Round Table's Christmas tree deliveries – as well as events such as Farnham Fireworks, Charity Bike Ride and Santa's Sleigh – are only made possible each year thanks to the efforts of volunteers.
Any men aged 18 to 45 interested in finding out what the sociable club is all about, are very welcome to come along to a meeting (all of which are held in local pubs over a few beers!).