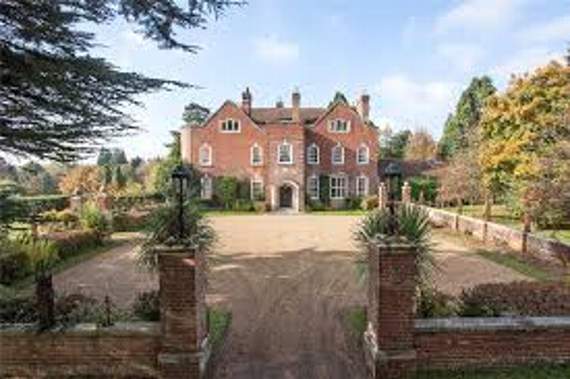 Alterations to Haslemere's settlement boundaries means redevelopment of the Red Court Estate site can go ahead
Subscribe newsletter
Subscribe to our email and get updates right in your inbox.
CONCERNED residents turned out in force at Haslemere Town Council's planning meeting to protest that sites allocated for up to 700 new homes were 'unsustainable.'
At their meeting last Thursday, planning committee members were asked to approve the town council's response to Waverley's Local Plan Part Two, which identifies sites across the borough on which to build 11,200 houses by 2032.
The town council has restricted its reponse to proposals concerning Haslemere and Hindhead and residents protested it was 'rubber stamping' damaging housing schemes.
Ex-Haslemere Mayor Michael Barnes led a delegation of concerned residents from Longdene, Courts Hill, and Courts Mount roads, Hasle Drive and Hedgehog Lane, who object to site allocations for up to 70 new houses.
The homes are on top of the 132 homes approved at neighbouring Sturt Farm in an Area of Outstanding Natural Beauty.
Mr Barnes gave a presentation at last week's meeting on behalf of the 500 residents affected by the site allocations.
The presentation included four videos of the current traffic problems caused by the narrow lanes.
"Any increase in existing traffic on these roads is considered to be totally unacceptable," Mr Barnes told the town council.
"We are very surprised to have received confirmation from Waverley Borough Council that they have not taken into account any traffic movement when identifying sites for 30 houses on Hedgehog Lane and 25 at Longdene Field for possible development."
Committee members approved the response to the allocation of 30 houses at land east of Longdene House, should be: "While Haslemere Town Council agrees in principle to the development site as it joins up the settlement area, there are considerable concerns about access and highway safety leading off from the narrow access route of Hedgehog Lane."
The council also agreed its response should reiterate the same access concerns over the allocation of 25 houses at Longdene Field.
Proposed extensions to Haslemere settlement boundaries into surrounding countryside, mean land at Longdene House is now included within the settlement paving the way for new housing shemes.
The town council has not yet finalised its response to the consultation, which ends on Monday, July 9, but members agreed at the end of last month it would not object to the proposed settlement boundaries.
The town council's acceptance of the boundary changes came under fire from a group of Scotland Lane residents, who oppose the inclusion of Red Court Estate, which is allocated for at least 50 houses.
Town councillor Nikki Barton also questioned why the boundaries had to be changed, but because she lives in Scotland Lane, was unable to take part in the discussion.
Fellow resident Gemma Davidson said: "We are really concerned about what will happen to our neighbourhood.
"These are still proposals. It is the duty of Haslemere Town Council not to rubber stamp them.
"I would hope our town council would oppose this in the strongest of terms.
"Town planning is about finding a solution, not bending over."
Responding, councillor Simon Dear said: "The Local Plan is a statement of possibilities with no account of detail.
"Consideration would be given to highways issues and if an application failed on any category it would be rejected."
Town mayor David Round added: "The point is, when an application is made there will be a spirited debate.
"Why should this area get away with no development. Some of the money could be used to develop Scotland Lane."
Members agreed, however, to support councillor Malcolm Carter's proposal and include a comment concerning traffic issues.
The town council response has been amended to include a covering statement, which states: "Over a period of time our population has greatly increased but little attention and investment has been applied to the road network and local infrastructure."
Town councillors urged residents to respond individually to the consultation.
Planning committee chairman Penny Bradley said: "We are not the decision-makers. You must go to Waverley and register all your concerns."
Councillor Melanie Odell went through the town response, and members were asked to vote on each of the suggested comments.
No response was proposed for plans to build a mixed use development of 30 houses at the High Street car park behind Waitrose, on an allocated site that includes the town fire station.
When Mr Round hoped it would not be a 'mini-Brightwells,' referring to Farnham's controversial town centre redevelopment scheme, which took 16 years to agree, he was told to 'wash his mouth out'.
Following a heated debate on the allocation of 31 houses at Wey Hill Youth Campus – see below – it was agreed the council's response should be agreement in principle, but "subject to all of the youth organisations being satisfied with any alternative accommodation provided."
The town council response to the allocation of 19 houses on land at The Georgian Hotel inlcuded an objection that they should not be included as the hotel's planning application to create the housing development, had not yet been determined.
The town council has recommended the plan should be turned down.
Comments
To leave a comment you need to create an account. |
All comments 0