A surprise fly-past by RAF helicopters returning from Trooping the Colour in London and a Spitfire from the Battle of Britain Memorial Flight opened the 50th anniversary Frensham Fayre this afternoon.
Trooping the Colour is a tradition that dates back to the 17th century, with this year's event involving more than 1,400 parading soldiers, 200 horses and 400 musicians.
Also taking part was a huge display of 70 aircraft to celebrate the King's official birthday – including the Battle of Britain Memorial Flight and many helicopters based at RAF Odiham.
To mark Frensham Fayre's golden anniversary, formations of helicopters including Chinooks and Apaches and a Spitfire detoured after leaving the capital to fly over the fayre – to the wonderment of those watching below.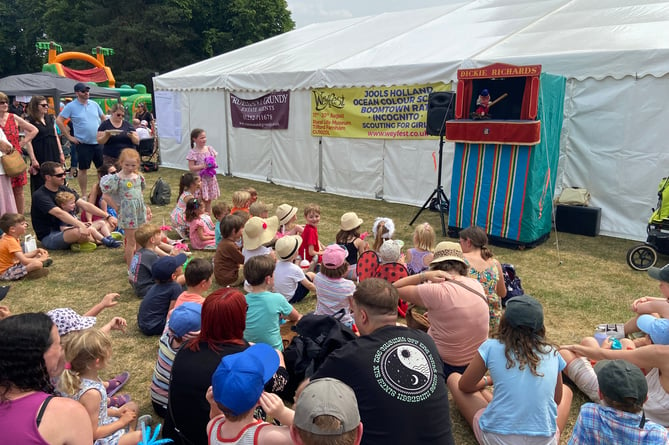 Children watch the Punch & Judy show at the 2023 Frensham Fayre
(Daniel Gee)
This year's Frensham Fayre took place from 1pm to 5pm on Hollowdene recreation ground, boasting more than 60 stalls.
There was May pole dancing, the More House Band, a dog show, Punch & Judy, circus skills workshop and much more.